Every website owner's dream is to grab that page one, position one spot in the SERP ( Search Engine Rank Page ) for their targeted keywords. And why wouldn't they… after all, data has shown it attracts more minimum 2x more clicks compared to position 2 and min 4x compared to position 3 ranked pages.
Digital marketers know there are 100s of factors that Google uses to rank web pages. Domain Authority ( or DA ) in short is one such measure. It's a measure derived by Moz that determines a website's authority and is a numbered between 1 to 100 (100 being the maximum). The higher the domain authority, better it's chances of ranking higher in SERP.
Now that it's so important to have a higher DA, we took a step further and done some work for you to help increase your website's DA.
We've asked more than 50 digital marketers to let out their secret on best ways to increase a website's DA that they have had success with. In this article, we've summarized the tips by 21 such great digital marketers. Feel free to read till the end, take notes and thank us later
#1
Ruby Rusine
Ruby Rusine is a social media web traffic expert at https://socialsuccessmarketing.com.
Tips To Boost Your Domain Authority by Ruby Rusine
One alternative to boost your domain authority is through a well-planned inbound marketing strategy by leveraging social media.
Why?
Social signals can impact a website's ranking and authority. Social signals include likes, shares, mentions, views and more!
Here are three tips to ramp up your social signals:
Tip #1. Relevant Content
Social media has become a source of information and news for people so if you want people to visit your site from any social media profiles, provide the content that they would be interested in. It can be an answer to their question or a solution to a problem.
From my experience, it is often the blogs that are helpful that trump other web traffic sources, hands-down, when I check data from Google Analytics.
How to find contents your audience will most likely click? Try doing a quick search on Google and see what comes up in the search results. That will give you an idea of topics that people search for online.
Tip #2. Social Media Content Optimization
Optimizing your social media can come in different forms:
a) Use hashtags. To me, hashtags on social media are what keywords are to SEO to get found so use it where applicable and when possible.
b) A helpful post is a good start but doesn't stop there; also create a good social media copy. Write well, and since people have a short attention span on social media, use keywords at the beginning of your post to stop them from scrolling, and to encourage clicking and engagement.
c) Encourage sharing by installing the sharing buttons on your website. If you use WordPress there is a plethora of plugins that you can use for free or for a small fee.
d) Pin your latest blog so people see it first when they visit your profile. Twitter and Facebook have this feature.
Pinned posts stay on top of your social media newsfeed and it gets shared often.
The more it is shared, the more people see it and the more visits you get to your site. And we all want that, don't we?
Tip #3. Publish Then Share
Use social media as your publishing platform for contents – blog and web pages.
After writing a blog, share it immediately to your social media profiles. Some people like to automate this, but I like to post mine manually especially on Facebook so I can optimize it.
If you write evergreen contents, it is okay to share it repeatedly at intervals to not tire out your audience of seeing the same content over and over. Also, it wouldn't hurt to create different captions to make an old content appear fresh. Follow new social media marketing tips to boost your content engagement.
#2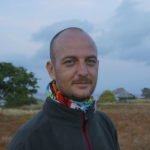 Nico Prins
Nico is an online marketer with a passion for travel. Every week he finds the best lifetime software deals, from sites like AppSumo and StackSocial along with independent developers, and posts them on Launch Space. In his spare time he like to talk about himself in the first person..
Tips To Boost Your Domain Authority by Nico Prins
One of the best ways to increase your domain authority is to rank in the top spot for high volume search terms on Google. According to a study done by Ahrefs, content ranking at number one for a search term organically acquire backlinks from new referring domains at a faster rate than lower ranking pages.
This makes sense. When I'm looking for a good resource for a post I often link to an article on the first page of Google. I'm sure you do the same. One easy fix you can implement to improve your search rankings, and user experience on your website, is reducing your website load time.
Use the Google Pagespeed Insights tool to check how fast your posts load. There are plenty of guides that walk you through how to implement the recommendations Page speed Insights provides. I suggest you also install Accelerated Mobile Pages on your site, as this will boost mobile traffic.
Another ranking factor to focus on is the article click through rate from Google. Use Google Search Engine Console to identify articles with a low click-through rate. Normally you can improve the click-through rate by working on a better headline and meta description.
While improving your page speed is a technical solution, you only need to fix it once and you can basically forget about it for a year. Improving the click-through rate for your articles, on the other hand, is something that you should review at least once a quarter. Both tips will help you increase your search engine rankings, and over time help improve your domain authority.
#3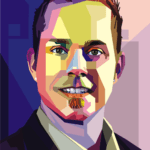 Shane Barker
Shane Barker is a Digital Strategist at https://shanebarker.com
Tips To Boost Your Domain Authority by Shane Barker
Domain Authority (DA) is a metric that indicates the authority of your website. The higher your domain authority is, the greater are your chances to rank higher in search results. A higher DA also helps you build trust and credibility and opens more business opportunities.
A number of factors determine your website's domain authority, such as:
The number of backlinks
The quality and relevance of those backlinks
The quality of content published on your website
The popularity of your domain on various social media networks
The performance of your website in search results
Tip #1. Build a strong link profile
The most effective way to boost your domain authority is to build a strong link profile for your brand. Tools like SEMrush's Backlink Audit Tool can help you get a clear picture of your current link profile.
If you find any bad or unwanted links, make sure to get rid of them. Cleaning up your link profile can help you increase your DA.
You also need to earn relevant backlinks from high-authority websites. You should approach high-quality sites for guest posting opportunities and provide authentic content that is a good fit for their audiences.
Tip #2. Create great content
There's no substitute for great content. Creating authentic, high-quality content can help you encourage social shares, gain high-quality links, rank well in the SERPs, and boost your domain authority.
You should consistently create content that answers your readers' questions, keeps their attention, and provides value to them. Don't write sentences or paragraphs that are too long. Make sure that your content is easy to read and is optimized for keywords as well as user experience.
Great content and high-quality backlinks can help you level up your SEO game and boost your domain authority. Read this article about how to produce quality content on a budget.
#4
Ryan Turner
Ryan Turner is the Co-Owner of https://3PRIME.com
Tips To Boost Your Domain Authority by Ryan Turner
The biggest factor in domain authority is the quality of your inbound links. Make sure that you've gotten your free links from some of the most authoritative websites around!
1. Google My Business
2. Facebook
3. Twitter
4. Youtube
5. Linkedin
6. Yelp
Each of these is free and should be set up for a number of reasons not least of which is that high DA linkback!
Second, you may need to consider ridding your backlink profile of low-quality links. If the majority of your links are from websites with low domain authority, this can drag down your overall domain authority even while it is boosting your rankings for specific keywords. You can check your backlink profile with AHrefs.com and consider disavowing low DA links. You'll have to consider for yourself if your link profile is geared towards achieving a high DA or rankings for your specific service keywords.
I would argue that the specific rankings are far more valuable than your Domain Authority score, but it is up to each website owner to determine how to weigh and balance these competing attributes.
#5
Deepak Chauhan
Deepak Chauhan is a digital business strategist and CEO of VOCSO, a creative digital agency based out of India, USA & UAE.
Tips To Boost Your Domain Authority by Deepak Chauhan
Tip #1. Quality backlinks from unique domains with higher DA & PA
Wait… what? What's PA? PA stands for Page Authority and it's a measure developed by Moz but for individual web pages whereas, Domain Authority ( or DA ) is for an entire domain.
Make a list of websites in your niche that has same or higher domain authority and works your way out to get contextual backlinks. The more such unique domains link back to your website/page the higher your DA will be.
People often make a mistake and ignore the free treasor called social media. Remember most of these popular social media websites e.g. facebook, google plus, twitter, youtube, Pinterest, LinkedIn, have DA of 80+. Promote your content on these websites for absolutely free and easy backlinks. You will see an increase in your DA within a couple week.Know how many backlinks are enough to tank on top.
Tip #2. Get rid of toxic links
Mark it in your calendar to check for bad or toxic links every month or two. Links from negative sources may negatively hurt your DA. It's one of those myths where you may think having links from more websites may help you with your ranking, but in reality, it will cause an adverse effect. In addition, make sure to check out all your internal/external links are not broken. As this may eat up a lot of your time, you may look into tools like SEOPressor's Link Manager.
Tip #3. Write engaging content
When writing content, think about who you're writing it for, what is it that they are looking for and then think about how to write content that answers just that and even exceeds their expectations. Content with valuable information and relevant well-researched insights have a positive appeal on the readers. This kind of content will help you engage with your audience and encourage sharing. For example, our last piece on "search ranking advice" witnessed this. People loved sharing this and linking back to it.
#6
Jordan Whelan
Jordan Whelan, COO at https://myseosucks.com
Tips To Boost Your Domain Authority by Jordan Whelan
Tip #1. Backlinks from the top publicist
You should treat outreach for backlinks like a top publicist would do. Craft your pitch to blogs by analyzing what their readers are looking for. Compliment previous pieces were written on the site so it shows your understanding of their content. You should then explain to them what makes your story interesting. Feel free to back it up with facts. Keep in mind that they receive hundreds of pitches on a weekly basis. Once you've secured an article you can weave in multiple client links.
Tip #2. Your article pitches
Article Pitches to blogs should be less than 50 words. You should spend 90% of your time on the email subject line. That may be all they will have time to read. Once you have contributed content a few times, you can work to obtain a guest posting account. In the long-term, this is a much better strategy.
Tip #3. Directory listing
Directories still work but you have to dig. Do a competitor analysis and see where your competitors are getting their links. Sort the links with the highest domain authority at the top. When it comes to SEO in 2019, quality always beats quantity. In my opinion 20 high- quality links beat 500 poor quality ones.
Tip #4. Onsite SEO
Don't forget on-site. In the frantic sourcing of backlinks, many individuals forget the importance of site architecture. Site architecture and on-site changes are always on-going. Don't make changes and then leave a page. You should be constantly conducting keyword research and composing new service pages with 900 words minimum on each. Once those are created, do a full sweep to make sure there are no on-site errors.
#7
Daniel Ndukwu
Daniel Ndukwu is the CEO of https://www.kyleads.com
Tips To Boost Your Domain Authority by Daniel Ndukwu
There are tons of ways to do this but it depends on your situation. If you're already at DA 95 then there's not much you can do, for everyone else, here are my tips.
Tip #1. Join engagement groups
I don't mean link schemes or link exchanges. That's a bit grey hat. I mean groups of like-minded people who'll support your work as you support theirs. Think of it as an informal co-promotion partnership that'll allow you to grow your brand x times as fast.
If there are three people in the group then you can grow it three times as fast and so on and so forth. The key is to make sure the people in your group are actively growing their brands. That means they don't just publish on their own websites but guest post, get on podcasts, and other link generating activities.
Tip #2. Unique content + promotion
I know, you've been hearing about this forever. Do you know why? This is the easiest way to get editorial links that increase your DA. Many people create great content but fall by the wayside when it comes to promotion.
A few months ago, we created a comprehensive piece of content about conversion rate optimization stats. It's beautifully designed and easy to digest. Instead of posting it on Twitter and Facebook then calling it a day, we promoted it across multiple channels.
Now, it's ranking in the top three for its target keyword.
If you build it, no one will come. If you promote it, everyone will come.
Tip #3. Internal linking
This isn't directly tied to building your domain authority but it is tied to getting the right pages to rank. Why else do you want to build domain authority anyway?
If you've created unique content that's starting to generate links and rank well in search then add internal links from that page to other key pages. These are product pages that people don't naturally link to as well as content closely tied to your main product or service.
This is a hub and spoke approach.
That's what we did with this piece of content about creating interactive quizzes. We have multiple pieces – the spokes – pointing back to it – the hub.
The domain authority we've built across our website gets funnelled to the right places.
#8
Aljaz
Aljaz Fajmut is a digital marketer, internet entrepreneur, and the founder of Nightwatch — a search visibility tool of the next generation.
Tips To Boost Your Domain Authority by Aljaz
Tip #1. Include bloggers outreach in your SEO strategy
Building relationships with bloggers and influencers, for example by writing guest posts, is a brilliant link-building technique. It not only improves your SEO but also establishes your reputation as an expert in the industry. Acquiring high-authority backlinks will earn you Google's trust, which in return will boost your domain authority. Guest posting will also increase your brand awareness, bringing new traffic to your website and your social media channels.
Furthermore, use influencer marketing to get featured on the lists and in the roundups. This is an easy and cost-effective way to get new backlinks to support your SEO efforts. Blogger outreach is what helped us acquire 150+ high-authority links in less than 8 months.
Tip #2. Master your content marketing
Producing high-quality content on your own website is crucial if you want to improve your site's DA. Having a proper content marketing strategy in place, meaning publishing relevant pieces regularly and good practices related to internal and external linking is a must. Start with identifying your niche, doing the extensive keywords research and writing about trending or very niche-specific topics which will help you bring the relevant audience to your website. Google will appreciate your efforts and reward you by boosting your domain and page authority. Here are 9 ignored content marketing strategies that will multiply your growth.
Tip #3. Improve your page's speed and be mobile-friendly
Being mobile-friendly is no longer a choice. If your website isn't easily accessible by mobile users, you are not only losing tons of traffic but also scoring negative points from Google. Make sure that your website loads fast and is as responsive as possible for both, mobile and desktop users: it can be a game-changer.
About Author:
Aljaz Fajmut is a digital marketer, internet entrepreneur, and the founder of Nightwatch — a search visibility tool of the next generation.
#9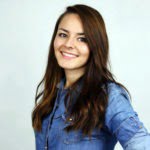 Sandra
Sandra Wróbel-Konior, Content Marketing Manager at SecurionPay
Tips To Boost Your Domain Authority by Sandra
The domain authority is information about how well our site ranks in the search engine and there are many variables that decide on the site's position. There are also many things and tricks we can use to make the website rank higher and become visible to our potential customers.
Tip #1. Power of content marketing
First and foremost, I strongly believe in the power of content marketing. Everything what's based on quality and what gives our audience a real value is worth our effort. The more customer-oriented content we produce, I mean one that draws in people, answers their questions and solves their issues, the more advances it brings to our business. When you produce content worth sharing, you're rising chances that other sites in your niche will link to your articles and to your business site. This is one of the best methods for increasing the domain authority organically. So, when you create content, don't forget about optimization, such as using title tags and meta descriptions, not to mention the right keywords.
Tip #2. Link building techniques
Another thing, also connected with content marketing is link building technique. When you do this wisely, you can get awesome results and level up quickly. But first, you need to conduct a link audit from time to time to make sure that the backlinks you've earned are not causing more harm than good for your domain. Your main goal should be keeping your site trustworthy. And, don't even think about buying links or using automated programs that create links to your sites.
So, where you can get high-quality links? There are several strategies, and you need to find ones that work best for you. One of my favourites is becoming a source for reporters, as it brings benefits both for you and journalists. They get a valuable comment to their stories, and you're building your position as a thought leader and can have a link in their article in return. A real win-win, don't you think? I also think that you should include Quora in your backlink strategy, as people interested in what you do get direct feedback from you, so you're growing chances to get new clients.
Tip #3. Wait and watch
And last but not least: I can see that marketers often forget that all the efforts that are taken to improve the DA need to take time. Sometimes, getting impressive results can get several years, so you have to be patient.
#10
David Kosmayer
David Kosmayer is the CEO & Founder of https://www.bookmark.com
Tips To Boost SEO Domain Authority by David Kosmayer
Tip #1. Create valuable content
Whether you are starting your strategy from scratch, or you've been executing a content strategy for years, it's always so worth revisiting the most important element of boosting your domain authority for the New Year.
Make sure you know your target audience and what their problems are. As your target audience evolves over time, these problems can change, so it's important to stay up to date. Maximize the value of your content by providing the most relevant solutions to your audience's problems. This will increase the odds of getting social shares/inbound links.
Tip #2. Link to content that makes sense
Don't include internal or external links in your content if it doesn't provide any useful information for the user.
Tip #3. Create an internal linking structure
Picture a basic Org Chart with the CEO at the top, the VP's at the second level and all the managers and coordinators reporting to the appropriate VP. This is how your internal linking structure should look.
Your root domain is the CEO. Your top-level landing pages and cornerstone content are your VP's. You wouldn't want your CEO working directly with interns or an employee reporting to the VP of the wrong department. By having your internal linking laid out clearly for the crawlers, you are telling them that the pages with the most supporting articles (internal links) are the most important. This strategy gives more juice to your top-level pages and those pages support your root domain.
Tip #4. Prune content
This one is a lot more time consuming, but it's worth it. If the content is not getting ranked, it's not helping your SEO. Pruning this content can positively affect your SEO by getting crawlers to spend more time on your top level pages.
Some articles can be updated to fill a gap in your linking structure. The ones that can't be updated can be edited to be "noindex, follow". This will reduce the number of articles in the search engines index but it will still pass juice and provide internal links to support other articles that are being indexed.
#11
Ted Chong
Ted Chong, Director, Ice Cube Marketing, https://icecube.asia
Tips To Boost SEO Domain Authority by Ted Chong
I believe in the 80/20 principle of marketing. There are a ton of tips and tricks out there that teach you how to gain more backlinks and increase your domain authority. I say to pick a handful and give it a try. However, there will be one of them that work really well for you- that would be the method that took up 20% of your link building effort while giving you 80% of the backlinks. In my case, I tried broken link building, resources page link building, skyscraper and a ton of other methods. The one that nailed it for me was guestographic. I would come out with an infographic to represent the ideas and tips I want to share with the audience and publish it on my blog.
Next, I would email webmasters to ask if they would like to republish this infographic. I would then offer to write a mini guest post to go along with the infographic! The acceptance rate for this offer is higher than a normal guest post request because they can already witness the educational value of the infographic. I make it easy for them to say 'yes' by doing the writing for them! I continue to use this method and design infographics based on interesting information.
This is an example: https://icecube.asia/influence-in-online-marketing/ that talks about psychological principles in online marketing.
#12
Danielle Kunkle
Danielle Kunkle is the Co-Founder of Boomer Benefits
Tips To Boost SEO Domain Authority by Danielle Kunkle
Tip #1. Write for Humans
The days of keyword stuffing are long over and are likely to get you penalized these days. While incorporating keywords into your content is still important, it's even more important to write for human beings. There is more and more evidence of readers time on your site being important to Google, and the way to increase that is to have stellar content.
Tip #2. Mix up your content length
For some time longer articles have helped rankings but as we move into the days of AI and voice search, you need to have a mix of both long and short content. Keep in mind, too, that mobile readers are less likely to read a 5,000 word post. Plan pages that appeal to both types of readers – long form and short form.
Tip #3. Use quality images
You have probably noticed Google's focus on improving image searches. Google has made the search for images effortless for users; they never have to leave the search engine to get exactly what they were looking for. This means that your SEO strategy needs to include image optimization that not only appears in a search but also captures the user's attention and invites them to learn more about where the image comes from.
Tip #4. Know your data inside & out

or years it was easy to get away with free SEO optimization sites that would give you a glimpse of your data. Today, if you are not collecting and analyzing every aspect of your site's SEO, you will fall behind. Your rank may tell you one part of the picture but the data behind that rank will allow you to see the full story. Find out what your data is telling you and build your strategy around it.
#13
Jeff Sullivan
Jeff Sullivan is a content marketing manager at Workamajig
Tips To Boost SEO Domain Authority by Jeff Sullivan
"First of all, I would say that chasing a high DA just for the sake of high DA isn't a great tactic. DA is a metric used by marketers, not Google's own algorithm. You can build links that can give you a big boost in DA and yet see no similar change in your traffic and rankings (mostly if you get irrelevant or 'low hanging fruit' links from forums, self-publishing sites, etc.).
With that out of the way, I'll share two of my favourite tactics for building DA quickly.
Tip #1. Get featured in weekly/monthly "Best of" Lists
Every industry has blogs and newsletters that feature daily/weekly/monthly roundups of the best content in the industry. Getting featured on these lists can quickly earn you dozens of links.
The hard part, of course, is creating content that can get featured.
Usually, content that gets mentioned in such roundups has a few qualities:
It is controversial or promotes discussion
It is highly visual
It creates or uses data in an interesting way
If you can create such content, you'll find that bloggers are more than happy to feature you in their roundups.
Tip #2. Rank for a heavily referenced term
This tactic doesn't always yield quick results but it can bring in a fantastic number of high-quality links over time.
Essentially, your goal is to rank for terms that people frequently link to when creating their own content. Think of statistics pages, definitions of complex industry terms, or graphics/images that illustrate industry jargon.
Once you rank at the top of SERPs for such terms, you'll find that other bloggers and webmasters will link to your page when they need a source for their claims.
Case in point, look at any top-ranking statistics page (such as "marketing automation statistics"). You'll find that nearly all such pages have hundreds of links from other writers using that page as a reference.
This is an underutilized tactic that can yield great results over time."
Hope this helps.
#14
Ibro Palic
Founder of Spokane SEO Service and Director of Digital Marketing and Ecommerce for Tedder Industries, Ibro has a proven record of accomplishment SEO, PPC, CRO to create sustained growth in website traffic, rankings on search engines and revenue for major national brands and many local small to mid-sized companies.
Tips To Boost SEO Domain Authority by Ibro Palic
There are a lot of strategies for increasing domain authority mostly dealing with driving high quality, industry-specific links via guest posting or other means, but one that we've found great success with is using content to answer customer questions.
People are always going to have additional questions about your product or service at any point in the buyer's journey, from the first discovery of your brand from when they've completely converted and become a customer. If you sell a product, they're likely to have some questions before they purchase, during the consideration stage and after purchase on how to use it.
Don't think your FAQ page is necessarily going to satisfy all curiosities, either; you've probably found the FAQ page of many a business you've looked into buying something from doesn't answer every question you have…or possibly any of them.
Therefore, your content is a great resource to answer those questions. It can be in the form of a blog post, a video, a graphic, or even all of them. It's a good idea to include them as part of your overall content strategy as well; not only do people get the answers they need but it also tells people you listen to your customers. There is a saying in SEO that Google only loves you after everybody loves you first. By focusing on answering questions that your customers have about your products and services you will attract links in the process, assuming that your content is truly valuable, in-depth and better then what's currently ranking on Google. Keep in mind that optimized content is King, focus on your internal linking, don't write about what's not being searched for, optimize images, include data where relevant and spread your content around the web on related sites, social media and not just once.
If a question is being asked about your product or service, you want to be the one answering it. If you do this long enough, you will establish authority in your niche and with your customers. It's important to listen to your customers, of course. Not only are they what keeps your business going, but they're also a great content resource as well.
#15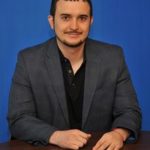 Sergey Grybniak
Sergey Grybniak is the CEO of Clever Solution Inc., Founder of OpportyOpporty
Tips To Boost SEO Domain Authority by Sergey Grybniak
Tip #1. Polish your on-page content
SEO makes an impact not only for ranking in Google but for your domain authority (DA) score as well.
Therefore, pay close attention to details: add fresh and catchy content, pick easy-to-read fonts, check alt tags, optimize all on-page code, and break up long texts into easily digestible parts by using bulleted lists, headings, italics, bold fonts, etc. Consider adding variations of your top keywords to improve SEO.
The most important element of this strategy is consistency. Review your web pages periodically to keep all your texts updated and optimized.
Tip #2. Use the power of visibility
Original visual content can boost website ranking. Make your posts more attractive by using relevant and creative infographics, images, videos and podcasts for blog posts or web pages.
Visitors respond better to visuals and stay longer on web pages that include images. The trick is that a curious picture captures a user's attention and allows their eyes to rest a little before they continue reading. Thus, you improve your SEO, increase your site's authority and make a positive impact on DA.
Visual content provides you with a wide range of benefits:
Pictures improve a text's readability.
Strong keywords in ALT tag have a positive impact on SEO.
Content with images tends to be more shareable.
Original visuals can be featured in SERP snippets.
Infographics make content more easily digestible and attract quality external links to your site.
You are free to experiment with visibility as long as it fits your website theme. Comic pieces or meme pictures may perform well for teenage media, but not for the banking business.
Tip #3. Reconsider your linking strategy
Links from bad sources can hurt your DA. Go through your link profile from time to time and remove toxic links. Meanwhile, check whether there are any links that lead to broken or bad sites in your texts. Get rid of them to improve your SEO and DA scores.
Earning quality external links remains a tried and proven way to success. Make sure that external links come from authoritative and thematic websites.
To win natural backlinks from popular and relevant sources, reconsider your pitching strategy. The key point here is to come up with helpful and unique content that will be of interest to publisher personas.
The second step of your linking strategy is internal links. They help visitors by suggesting related posts and making on-site navigation more convenient.
Internal links are useful for your SEO and DA as well. They make website indexing easier for search engines. Show Google which pages you consider to be most important by placing links leading to them within the website.
Do not forget about breadcrumbs. They will especially come in handy when the post gets featured in snippets.
Use your keywords when building internal links to re-enforce them. Keep in mind that text should be relevant to the link you are adding.
#16
Benahili Ojeme
Benahili Ojeme is a B2B and B2C Digital Marketer and Copywriter at Writer For Wellness
Tips To Boost SEO Domain Authority by Benahili Ojeme
While there may be fancy new findings on SEO domain authority and search engine ranking in 2019, I've found that the top digital marketing professionals prioritize growing their SEO and SMO organically by optimizing their web content.
If your goal in 2019 is to rank higher than your competition on search engines, you need to ensure that every form of copy on your site is top notch. Your domain name, page and post titles, blog posts, and other forms of copy are all crucial to your site's SEO domain authority.
Here are a few tips to help you increase your SEO domain authority using just your website content.
Tip #1. Content for page optimization
To rank above your competition on search engines, you need to improve the authority of each webpage. While the domain authority refers to the entire strength of your domain or subdomain, page authority measures the ranking strength of a single webpage. To optimize on-page content, you need to optimize all on-page code. This includes your title tags, image alt tags and the content itself. Some helpful tips to help you optimize your content are:
Choose a readable font;
Use variations of your keywords;
Keep content short and relevant and
Create a sidebar section for new posts.
Tip #2. Content for social media shares
To generate organic search engine traffic, you need to create high-quality content that will be shared regularly by your readers. To ensure that your content is shared, make sure it meets the following criteria.
It helps your visitors solve a problem.
It is relevant, detailed, informative and concise.
Triggers an emotional response from your readers. This response can be laughter, empathy, anger, etc.
Has a call to action embedded in it.
Has images that support the context of your post.
In the words digital marketing expert, Ann Handley, "Content created merely to further a search engine ranking is a waste of time and effort. What matters now is creating useful content that solves customer problems, shoulders their burdens, eases their pain, and enriches their lives."
Tip #3. Content for external links
In the game of SEO, MozRank, and MozTrust, you should never neglect external links. Getting authoritative websites to link to your site is very important. You can achieve this by guest posting on these websites and by creating well-written blog posts that are informative, creative and relevant to your audience.
To ensure that your business is putting out relevant content consistently, I'd recommend hiring a professional copywriter.
#17
Bill Fukui
Bill Fukui is the Vice President of Sales and Marketing Page 1 Solutions, LLC
Tips To Boost SEO Domain Authority by Bill Fukui
Increasing the domain authority of your website is critical in today's sport of securing top Google search listings. Typically, building DA on your site takes time and most SEO work focuses on off-site strategies, particularly securing links from other credible, relevant websites.
However, there are a number of other ways to build the authority of your domain and pages. Here is a couple of easy-to-implement, yet often overlooked tactics that 1) you have more control over implementing, and 2) adds immediate value to your website in the eyes of your visitors and Google.
Tip #1. Develop more authoritative content
In addition to securing off-site connections and links, you can add to the authority of your website and pages by updating existing pages (or creating new ones, but I suggest first leveraging pages that already have established equity) with more useful, interactive and comprehensive information. Sometimes referred to as "long form" content, these pages can include more engaging imagery, infographics, videos, downloadable resources, multiple sub-topics, and contain more than 2,000 words. Not only will Google view these pages with consumer resources as more authoritative, but you will also attract more visitors that engage and spend more time.
Tip #2. Optimize visuals
One of the most overlooked optimization strategies is not only to optimize pages but the assets on the page. Tagging and describing visual elements on high-priority resource pages is another way to drive traffic and build credibility. Today's online consumers are actively seeking visual content, hence the growth of image-driven social media. Part of selecting and optimizing photos, images, and graphics includes researching how consumers conduct image searches. Having highly indexed images can drive traffic and boost the value of your content.
Tip #3. Outbound links
Of course, most strategies focus on incoming links, but outbound links can also enhance your authority. We specialize in working with professional service providers, like lawyers, plastic surgeons, dentists, and ophthalmologists. Badges, seals and logos for associations, awards, and credentials are often used on provider websites, but many are not linked to the corresponding websites. Of course, you will want to check if you can get a link to your website on these highly-relevant, authority websites. However, if you cannot, you can optimize the graphic and link to the site (if the provider has a unique member page, your link should go to it). It will connect your website with an authoritative source that is part of your professional online community.
#18
Ismael Munoz
Ismael Munoz is a Marketing Automation Manager at Lemonlight
Tips To Boost SEO Domain Authority by Ismael Munoz
Tip #1. Create attractive content they'll want to share
When it comes to raising your Domain Authority, it's no secret: a solid backlink strategy is essential. Although it might sound obvious, your goal should always be to provide value to your readers. To do so, you'll need to know who your audiences are, what challenges they face, and what their interests are.
Providing that value will not only improve your user behaviour metrics but will prevent having your site flagged by Google during major algorithm updates.
How exactly does providing value to your readers affect your backlink strategy? Creating valuable content that's educational and informative means relevant sites will link to you more often as a credible reference, sharing their link juice and giving you an authority in your niche. This inherently establishes your website's authority, priming you for a potentially exponential gain in organic backlinks.
At Lemonlight, part of our marketing strategy consists of testing new ways to produce shareable content, since sharable content receives the most backlinks. After multiple tests, here's a list of what's worked best for us:
Lists
Infographics
"Best of" or "Top" Ranking Articles
Videos
Case Studies
Testimonials
Once we have our content ready, we distribute it across our owned channels (social media, newsletters, etc.) and then reach out to relevant sites that publish similar content, sharing ours in hopes they'll link to us and produce a backlinking snowball effect.
Tip #2. Add video to your content
It's a fact: video helps SEO and enhances your written content by delivering a powerful visual message. By using video, you not only increase the average time spent on your site, but you also make your site look more professional and user-friendly, projecting a better brand image.
According to Hubspot, 54 per cent of people would rather see more video content from brands than reading text written by them. That means adding video can dramatically increase your chances of being linked to as a reference from high-quality sites.
Pro tip:
You can also upload your video across different search engines, like YouTube or Vimeo, making it reachable to more people looking for a specific topic. Placing a call to action along with your URL in the description can also drive these users to your site to learn more.
#19
Marcus Miller
Marcus Miller is an SEO & Digital Marketing Strategist at https://www.bowlerhat.co.uk
Tips To Boost SEO Domain Authority by Marcus Miller
Before we can look at how to raise domain authority (DA), we really have to consider what domain authority is. The obvious answer is that this is a metric, used by Moz.com to estimate the authority of a domain based on the number of links that point to the site. The Moz.com site states that "Domain Authority is calculated by evaluating multiple factors, including linking root domains and number of total links, into a single DA score". So, to raise domain authority we need to build more links to the site. So looking at this simplistic metric the answer is pretty obvious.
However, DA is not a metric used by Google. But this is a way we can think about how authoritative a given domain is. Domains become authoritative when they are useful or provide answers to common questions. People link to sites that are useful and relevant. If your job is to raise domain authority to help a site rank in organic search then you will want to be performing two key jobs:
1. Building content that deserves links
2. Promoting that content so that it gets linked to
This approach, though high level, is the only sustainable way to become an authority. By creating the authoritative answers to a given question or topic and then ensuring folks talk about and link to your work so that Google can see that this is the authoritative resource for this question. This approach will help you improve your domain authority in the best and most sustainable way – one that works with the search engines rather than against them.
#20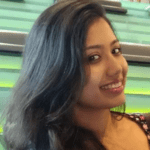 Sneha Mittal
Sneha Mittal is a Marketing and Customer Service Manager at www.supersaas.com
Tips To Boost Your Domain Authority by Sneha Mittal
Tip #1: Build links to your content
In the world of internet where content is the king, it's very easy to create newly modified content from the existing content. Focus on creating quality content which is genuinely relevant and useful for your target audience and promotes your content internally as well as externally.
Search engines crawl the web to rank your content. The quality and quantity of your content links can add a lot of value to your content. In addition, Google also considers factors like click-through rates, bounce rates, and domain authority very important when ranking your content.
Link your guest posts and blog posts internally via multiple pages on your website and promote it across your social media channels. Keep your content backlinks short with relevant keywords in your final URL. This will make it easier for search engines to rank your content.
Tip #2: Regularly audit your website
Google prefers clean & error-free website. Audit your website regularly and check any errors or bad internal links on the website. You don't necessarily need to invest in expensive SEO tools. You can start by doing simple things like fixing crawl errors in your Google Search Console and adding your sitemap to the website.
Tip #3: Research. Improve. Repeat
Fresh and relevant content is loved both by search engines as well as users. Frequently A/B test new sections on your homepage, add a new landing page for specific user segments and repurpose old content with a focus on new keywords. Optimize your image SEO tags and make sure to add keywords in image alt tags
Also, keep a close watch on your competitor's websites and learn how they're optimizing their website experience.
There are many more things you can do, but don't run after backlinks and focus more on creating something genuinely valuable to the end customers.
#21
Raj Kishore
A Digital Marketing Professional from India working at VOCSO Digital Agency
Tips To Boost Your Domain Authority by Raj Kishore
Domain authority is not a new word to be heard for the first time, but there are many new marketers and even some professionals do not know it exactly. According to the Moz Domain Authority is a grade or number which is given out of 100. This score is to estimate how good your website or pages are performing in Google and other search engines organically. As we know there are more than 100 ranking factors which determine the ranking of your website. And Domain Authority is one of the most important web metrics that play a very crucial role to rank well web pages higher. Now you have a basic clearance on the importance of Domain Authority in SEO. Let me share a few quick tips or tactics that can help you to grow your Domain Authority fast;
Tip #1. Build relevant and healthy link profile
If you believe creating more and more links to your website can boost your website DA then you sure are wrong. Focus on creating relevant and healthy link profiles on relatively High DA websites. If you are creating links within your niche and reputed sites, having authority more than that of your website, you are on the right path. Do not always focus on creating new links, rather work on tracking your old links and ensuring they are healthy. Creating quality contextual links provide you with a long life to your link, pass link juice and help to increase your website and page's DA and PA.
Tip #2. Update fresh content that your readers will love, every once in a while
Updating fresh content on your web pages can increase your site Domain Authority fast. By updating new content in any format like a blog, eBook, Video, and news can grow your Domain Authority more than 30% instead of any other DA increasing tactics. As we know, content is still the king and that's why business owner & marketers are spending a lot of time and money to maximize value from their content marketing efforts. As you might have noticed that blogging and other publishing platforms usually have high Domain Authority and they do not focus on other tactics to increase their website authority. However, they have high DA because of value they create by creating informative content and updating on regular basis on their websites. Let's start work on writing high-quality content updates on your website or blog and you will see good results. I'm sure as hell this will work.
If you've been patient and read this lengthy piece through, you might have picked your favourite strategies so far. Go ahead and put these in action. Thank you for reading, please share your comments below.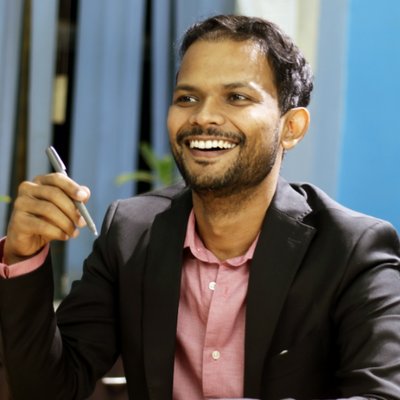 About the author
Hi, I am Deepak Chauhan, a Digital Marketing Strategist. I'm the CEO & Co-Founder of VOCSO Technologies, a creative web design, development, marketing agency based out of India & USA. I love to blog about my experiences and strategies to help new startups. When I'm not working, I'm either traveling, playing foosball, cricket or learning photography.
Deepak Chauhan